FOX Restaurant Concepts Jobs
Receive alerts when this company posts new jobs.
About Us
Industry

Restaurants/Food Service

Company Description
Fox Restaurant Concepts (FRC) is the privately held parent company of 12 unique concepts in Arizona, Kansas, Texas & Colorado. Since 1998, FRC has opened 28 restaurants including Bar North (Scottsdale), Wildflower (Tucson), Zinburger (Tucson), Blanco Tacos + Tequila (Tucson, Scottsdale); Bloom (Denver, Scottsdale), NoRTH (Scottsdale, Tucson, Glendale, Denver, Austin, Kansas), Sauce (Tucson, Phoenix, Denver), The Greene House (Scottsdale), Olive & Ivy Restaurant + Marketplace (Scottsdale), Montana Avenue (Tucson), Chloe's Corner (Scottsdale), True Food Kitchen (Phoenix) and the new Modern Steak (Opening October, 2009). The concepts range from upscale casual to fast casual.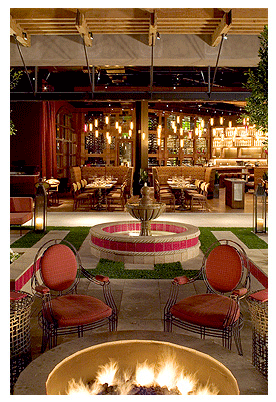 FRC's restaurants appeal to a broad demographic and are unique, hip, and on-trend. Each restaurant is dedicated to delivering an outstanding experience for every guest by providing high quality food, deliciously prepared and beautifully presented menu items and exceptional service in a cool, sophisticated, and stylish, yet comfortable setting. The company recruits fresh, creative and forward-thinking talent.

Led by creative visionary Sam Fox, FRC currently employs over 1,300 people. In coming years, FRC will continue to create, develop and build successful and innovative new and existing concepts in high-traffic centers in key markets.

FRC is a rapidly growing company that remembers its small business roots and is committed to supporting its communities. FRC donates hundreds of thousands of dollars annually to various non-profit entities through donations, fundraisers, community partnerships, and special events. The company and its award-winning restaurants have established an outstanding reputation within the communities it serves.
Open Houston Jobs
There are currently no advertised positions at FOX Restaurant Concepts in Houston